Published:
---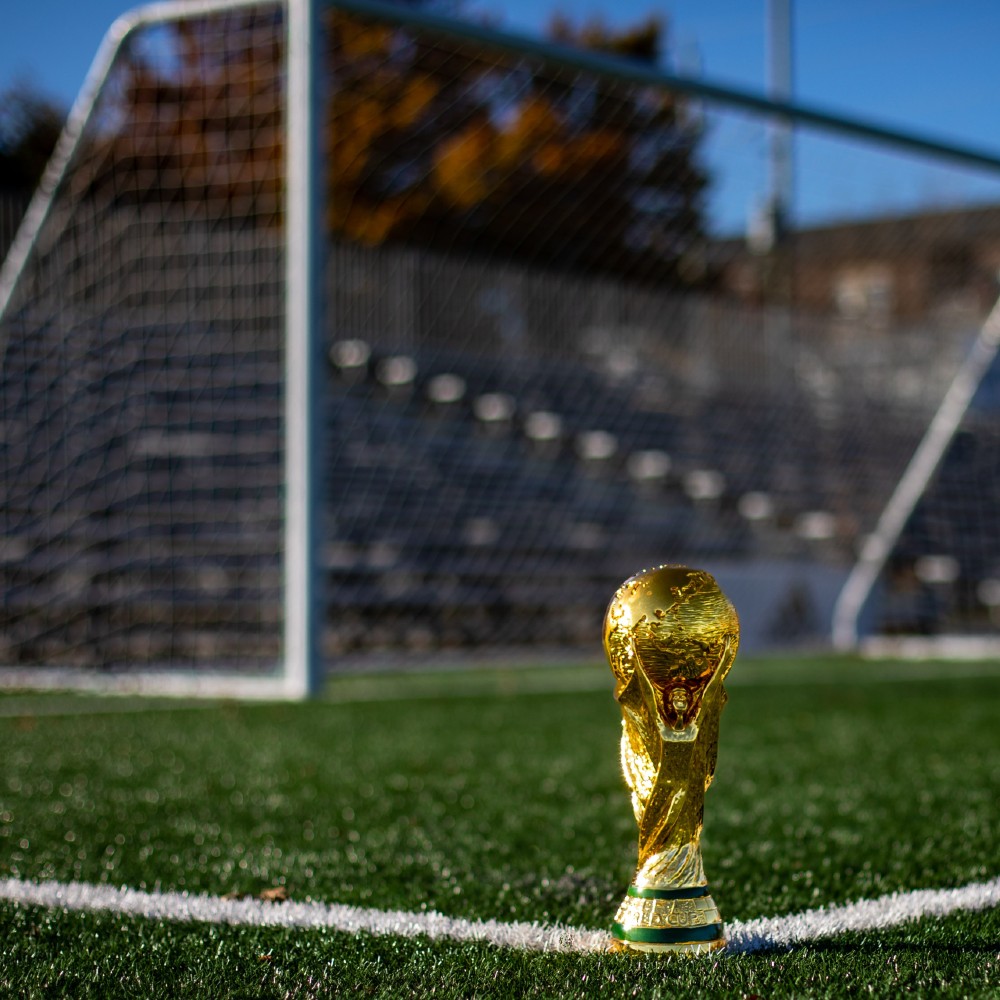 From November 20, 2022, to December 18, 2022, all eyes will be on Qatar for the FIFA National World Cup. Whether you are viewing it from your TV, phone, or laptop, the tournament will be one of the most accessible world cups, as it will be televised on FOX, FS1, and Telemundo while also streaming on a variety of legal platforms. The 2022 World cup is predicted to have 5 billion views which would surpass the 3.5 billion viewers from the 2018 Russia World Cup. This is the perfect opportunity for brands to capitalize on the World Cup and promote their goods or services.
The World Cup is a marketing force that companies cannot ignore. Companies across the globe spent 2.4 billion dollars in the global ad industry during the 2018 World Cup. Contrary to what most think the companies themselves don't make the most from World Cup advertisements. FIFA and Television services make the most from advertisements. FIFA sells television rights, marketing rights, and licensing rights to profit off of companies. FIFA is expected to make 3.5 billion dollars from television rights alone for the 2022 World Cup. Back in 2010, Fox and Telemundo won the bidding war against ESPN and Univision for the television rights of all FIFA sporting events until 2026. Even if Fox is expected to suffer greatly during the 2022 World Cup due to the collision of televising American football as well, Fox is expected to recover in 2026 as the World cup will be held in North America. During the World Cup in Russia, Fox sold a 30-second ad slot for $437,707 on average. Telemundo generated approximately 300 million dollars in ad revenues during the 2018 World Cup.
Usually, the World Cup takes place in the summer months, however, due to Qatar's fierce summer heat, they moved the World Cup to November and December for cooler weather. The time frame of happening right before the holiday season presents a challenge to marketers competing for attention ."From a consumption perspective, it's really exciting – what's better than a whole bunch of people getting together and celebrating and making meaningful connections?" said Ross Sergeant, head of media at Asahi, who spoke at Campaign's Media360 event this year. Advertisements are expected to be more geared toward the holiday season, as seen through FIFA bringing the holiday season into their ad by involving Santa Clause, and Mariah Carey who is known for her holiday hits.
Qatar hosting this year has been controversial due to the human rights abuses in the building of the infrastructure for the World Cup. Many companies are afraid of the potential backlash of being a commercial partner and do not want to be seen as compliant with these alleged human right violations. Andreas Kitzing connects companies to sports entities through his platform Sponsoo and says "Brands do care about this stuff. Not all of them. Some always say, 'Whatever, we just care about the reach.'" Coca-Cola, Adidas, Byju's, Vivo, Hyundai, and Visa are companies facing this dilemma. Some commercial partners are even deciding to stay away from the World Cup entirely this year. Dutch banking major ING, Danish national lottery Dansk, Fly Emirates, and Sony are some of the partners that have decided to disassociate with the 2022 FIFA World Cup.
While Qatar hosting the World Cup may be controversial, most companies are still excited to show off their goods and services globally. As excitement builds, don't forget to tune in on November 20th to watch Qatar and Ecuador kick off the tournament at 7:00 pm local time.
Share this article
---