Published:
---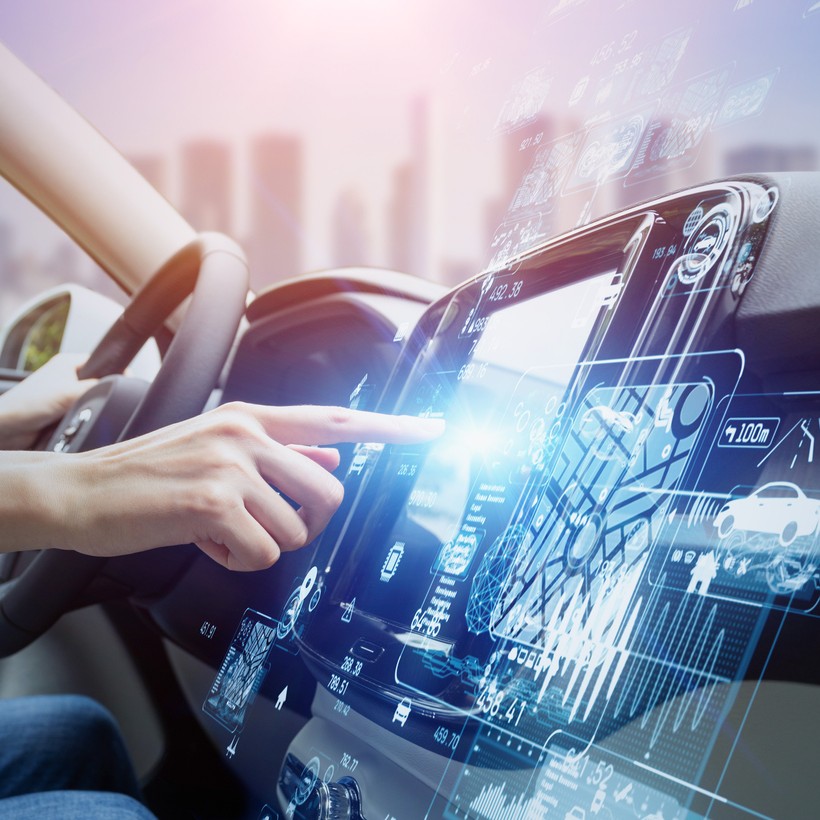 Within the past decade, there has been a rapid increase in innovation across the automotive industry. Many of these innovations are encouraging automotive companies to put millions of dollars into research and development of electric vehicle technology, self-driving capabilities, and automotive software improvements. Many automotive giants, such as the big three U.S. manufacturers, Ford, General Motors, and Stellantis, are competing to release the most cutting-edge battery technology.
Many automakers are initiating this innovative mindset through collaborations with other companies. For example, U.S. automaker Stellantis entered a joint venture partnership with Samsung to invest over $2.5 billion in a lithium-ion battery production plant in Indiana. Not only is this partnership a step forward toward renewable energy, but it will also benefit the economy, creating over 1,400 new jobs and increasing gigawatt hours from 23 to 33. This is a nearly 45% increase, ultimately leading to a better vehicle range. Recently within the automotive industry, there have also been developments to further autonomous driving. Tesla, a massive player in the autonomous driving space, has been leading in recent years; however, companies like General Motors have also been staying competitive with their Supercruise highway drive assist systems. Last year, they announced that by 2025, their spending on EVs and autonomous vehicles will have increased by 30% to $35 billion, resulting in higher projected profitability as they hope to sell over one million of these vehicles each year.
Development toward electrification and autonomous driving is not the only focus of these automotive companies as they move into the tech industry. Evidence of this transition is clear in companies like Ford, which has invested over $182 billion into cloud software as they integrate more technology into their vehicles. Ford has partnered with Pivotal, a company helping them roll out FordPass which serves as a way to operate basic vehicle functions from your smartphone. This partnership will be helpful in efficiently coding their new battery packs in the roll-out of electric vehicles within the next decade, further advancing their position in the tech industry. This is expected to lead to profitability in the future with endless possible uses. For example, you can use FordPass to find your vehicle in a large parking lot, start your vehicle on a cold winter morning, or even share your key with someone else via text message. Perhaps the greatest opportunity in this tool is that parking companies can partner with Ford to offer a seamless in-app experience for drivers trying to find parking in busy cities.
China has had the best stake in the world in terms of overall EV sales since 2018, having sold almost as many EVs as the world combined with close to 3.34 million total passenger vehicles. Several companies in China have a more efficient supply chain than U.S. automotive companies, thus reducing their costs and enabling them to sell higher outputs of vehicles for a lower cost. Many of these companies are start-ups and struggle in terms of advertisement and reputability compared to companies like Ford which is known around the world for its quality, but are seeing new potential as EVs are on the rise.
European companies are taking a different approach to their transition to tech. Many of these companies already have well-established departments within software development, so they are instead partnering with companies to offer their services. For example, BMW and Apple have a joint partnership using a system called CarKey, which is integrated into the Apple Wallet app allowing iPhone users to perform basic functions similar to a regular key. Additionally, BMW is aiming to make more affordable EVs for Europeans that are below the $40,000 mark.
All automotive players within the industry need to stay competitive to continue appealing to consumers. Many consumers who are looking for new vehicles are looking for the latest technology offered. Nowadays, mechanical components are less of a concern for consumers, as the technology implemented in vehicles grabs their attention. Over the next decade, technology will only further revolutionize the automotive industry, bringing them closer to the tech industry.
Share this article
---