Published:
---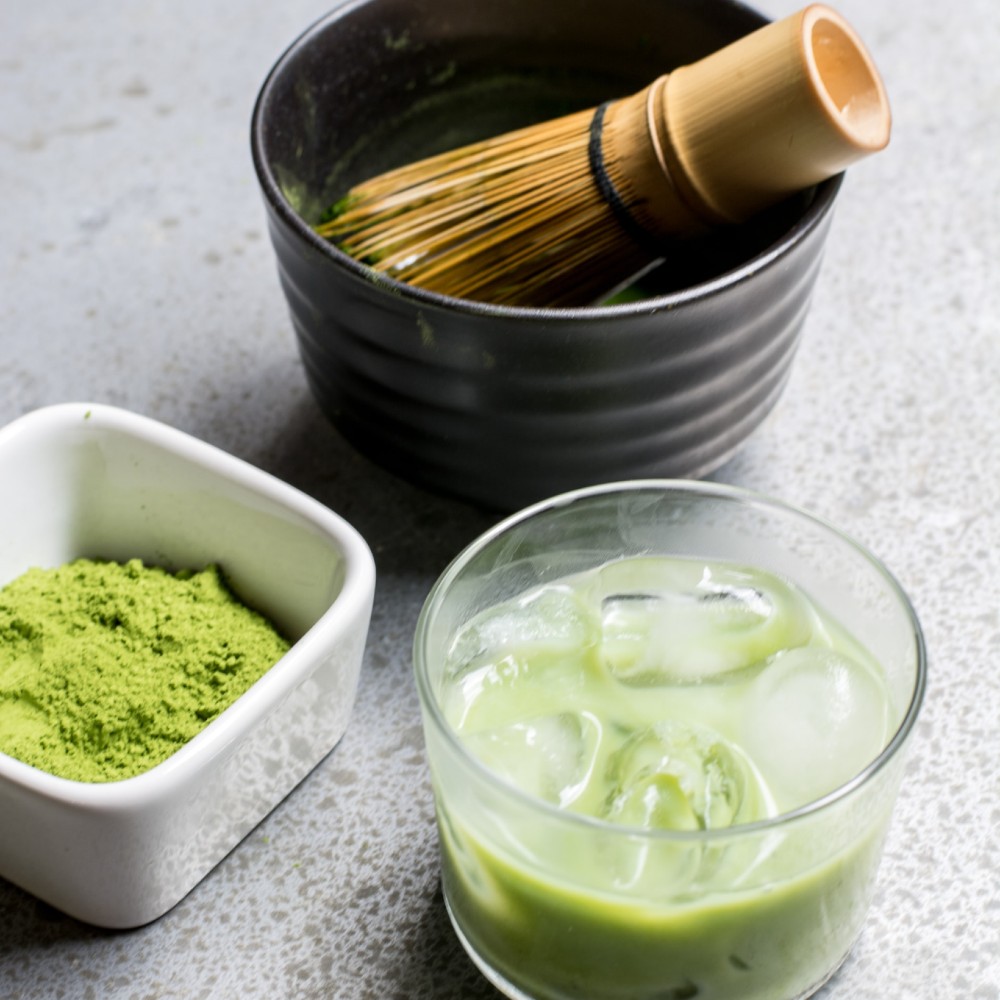 While coffee is known as one of the world's favorite beverages, many prefer a lower-caffeine option. Matcha, a cousin to green tea, has been storming the world. The rapid growth of the matcha industry is backed by its popularity through social media and immense health benefits.
The origins of matcha can be traced back to China during the Tang Dynasty in the 8th century when it was primarily used in religious ceremonies. And while China is where it originated, it was in Japan where matcha truly flourished and became a cultural staple. Today, Japan is the primary grower of matcha, with a long history of cultivation and processing techniques that have been passed down for generations.
Matcha's popularity has risen significantly in recent years, with the global market for matcha forecasted to grow at a compound annual rate of 9.44% between 2022 and 2027, reaching an expected revenue of $5.5 billion by 2027. Japan is the leading exporter of matcha, with China, Sri Lanka, India, and the U.S. being the biggest importers. In the U.S. alone, matcha sales have reached more than $10 billion over the past 25 years, driven by increasing demand for healthy products, new drinks, and its popularity as ingredients in desserts and beverages in cafe chains. The rise in matcha's popularity is further attributed to increasing awareness of its health benefits, such as its high concentration of antioxidants. In 2020, the growing popularity of matcha in the United States led to an increase in exports of green tea from Japan. This trend will likely continue due to an economic partnership agreement between Japan and the European Union. Under this agreement, the EU will remove a 3.2% tariff on certain types of green tea, including matcha, that weigh less than 3kg. This will make it easier and more cost-effective for Japanese exporters to sell matcha to the EU.
The COVID-19 pandemic has impacted the matcha industry due to the labor-intensive cultivation process and the challenges posed by supply chain disruptions. Despite this, matcha's popularity and market potential remain high, as evidenced by the many matcha brands and even big corporations like Starbucks and Dunkin' that have begun to incorporate matcha into their products. In the matcha market, several companies, such as Matcha Maiden, AIYA America Inc., Ippodo Tea Co., and Ito En Ltd, are pioneering new and innovative packaging methods, particularly in the area of teabags. Companies that produce matcha, like Midori Spring Ltd and Encha Life LLC, are also investing in new production techniques and seeking technical assistance from Japanese farmers to improve their matcha production. Some companies have also started to source matcha leaves directly from Japan.
Increasingly, consumers who prioritize health or prefer a lower caffeine content choose matcha over other options. Although it's unlikely to replace its neighbor, coffee, in the near future, matcha is becoming a more common sight in coffeehouses and cafes. To strengthen their market position in the global matcha industry, leading companies are focusing on strategies such as introducing new and innovative products, completing mergers and acquisitions, implementing recent developments, and forming joint ventures, partnerships, and collaborations. This trend is projected to continue in the next five years, providing ample opportunities for financial returns and profitability.
Share this article
---