Published:
---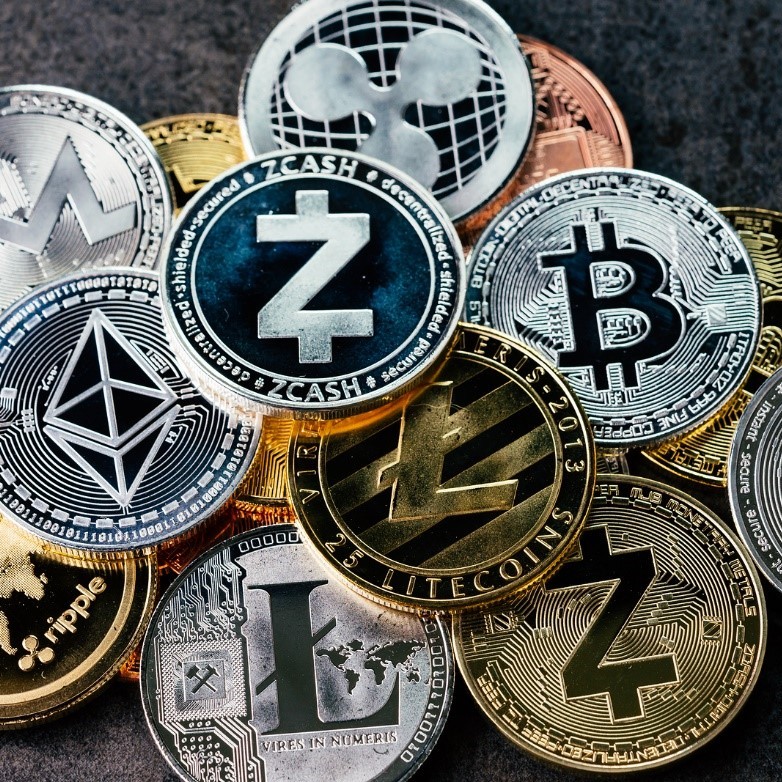 2022 was a year of major milestones and innovations in the cryptocurrency industry, including the meteoric rise of Web3 and the metaverse, the continued development of decentralized finance, and the introduction of non-fungible tokens. The upward trend seemed like it would continue, with the global crypto community aligning to support Ukraine amid its tensions and ultimate conflict with Russia. Thousands of people and leading brands joined hands to donate crypto funds to Ukraine, which will go down in history as one of the most prominent mass-market uses of blockchain technology to date. But this social unity has not helped hide the dramatic downward shift many crypto coins and exchanges are currently taking.
The market itself is facing many natural difficulties. The crypto ecosystem found itself in a state of flux throughout the course of the year as a result of several unprecedented occurrences, including, but not limited to, hacks and the decline and eventual demise of some of the most prominent crypto companies. In addition to the challenges the state poses, the global economic downturn experienced worldwide is taking its toll. There is also fear of what happened with FTX. FTX was one of the top cryptocurrencies in 2021 but recently filed for bankruptcy. FTX's downfall has impacted South Korea, Singapore, and Japan, with a combined 15.7% traffic share to FTX.com. These countries are now looking for other cryptocurrencies to invest their money in (If you want to read more on the collapse of FTX, read our globalEDGE blog about it here). As many investors continued to leave the market, promising projects like Terra (LUNA) would pop up to bring hope, but they continually failed. Investors suffered massive losses due to the collapse - for example, Terra's algorithmic stablecoin UST lost its dollar peg. The native token of Terra, LUNA, lost all its value, adding to the downward pressure. Because of this, Luna wasn't the only company that lost profits.
Several centralized finance lending institutions like Voyager Digital and Celsius and hedge funds like Three Arrows Capital lost significant money because they had leveraged positions or had lent significant funds to Terra. In total, the Terra catastrophe wiped out billions of dollars from the crypto ecosystem in a matter of weeks in May. This is a repeating pattern.
So, what is happening with the top market players among these fluctuations? One of the top cryptocurrencies, Bitcoin, rose above $21,000 twice in a row, extending one of the year's most unlikely rallies by bulls. This indicates that the digital currency has now recouped all its losses since FTX's dramatic fall in November. However, crypto analysts disagree about whether the rally will continue since Bitcoin is not steadily above $21,000. Skeptics contend that there are no fundamentals for a long-term rise, so investors should avoid betting on the recent rise. The law firm advising FTX on its multibillion-dollar bankruptcy, Sullivan & Cromwell, announced that the company's assets were worth approximately $5.5 billion. These assets included crypto assets worth $3.5 billion and cash worth $1.7 billion. The crypto rally coincides with this announcement. For FTX creditors, this will be significant if the rally continues.
Now, investors are betting that the Federal Reserve will slow its interest rate increases, resulting in a broad rally of risky assets, which has led to the rebound of even some beaten-down tokens, such as FTT, the in-house token of the bankrupt exchange FTX. The publicly traded cryptocurrency exchange has been cutting costs and laying off employees. It has increased by more than 30% in the past week.
People wonder if Coinbase, the most popular, possibly most reputable American crypto exchange, will fall next. There are a few reasons it is highly unlikely. It is a public company listed on the US stock exchange, it is subject to stringent regulations and has properly audited financial statements. Also, the price unexpectedly rose in the New York market recently. This means the coin is likely not to fail anytime soon.
The cryptocurrency market is still fluctuating, and things are changing every single day. Throughout 2023, we will need to continue watching this popular market, and the globalEDGE blogs will continue to update our readers.
Share this article
---