Published:
---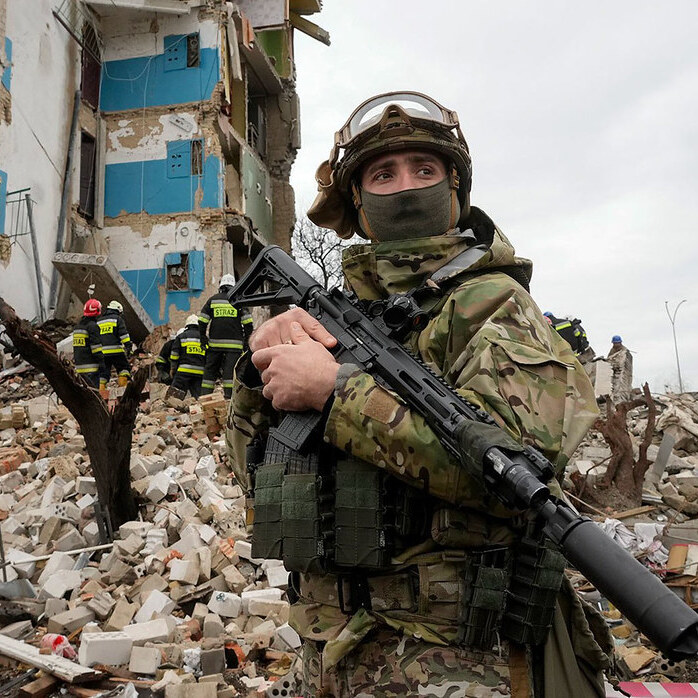 It has been over a year since Vladimir Putin authorized Russia's "special military operations" in Ukraine, eventually leading to what we now know as the 2022 Russian Invasion of Ukraine. The human cost of the conflict is undeniable. It is difficult to estimate the number of casualties related to this invasion; however, the most extreme estimates by U.S. general Mark Milley suggest that over 100,000 Ukrainian and over 100,000 Russian soldiers have been killed or injured. Milley's estimates indicate that nearly 40,000 Ukrainian civilians have been killed in the conflict, while UN estimates put that number at closer to 7,000. As a result of this horrific conflict, there has been an overwhelming international response by both governmental and corporate institutions.
Over 1,000 multinational corporations have halted their business operations in Russia in the past year in response to the invasion. However, there are still over 1,200 international corporations that continue to operate in Russia despite pressure from pro-Ukrainian consumers to exit.
The largest U.S.-based firm operating in Russia is the consumer goods manufacturer: Proctor and Gamble (P&G). The company released a statement claiming they are halting all new capital investment into Russia and suspending media, advertising, and promotional activity. Despite this, the Ukrainian National Agency for Prevention of Corruption has included P&G in the list of international war sponsors. P&G was added to this list because of their business operations in Russia, including a Gillette razor manufacturing plant outside St. Petersburg and their largest detergents manufacturing plant in Tula Oblast. These business operations in Russia have contributed USD 5.2 million to the Russian budget in tax contributions.
P&G is not the only multinational firm with continued operations in Russia. London-based derivatives and trading firm OSTC continues to operate in Russia through a majority-owned joint venture and has not released a statement regarding operations. And this is something happening throughout industries, including car companies, finance, consulting, food, and more.
The removal of companies from Russia and the "shock" of the conflict is heavily attributed to the lower international economic growth rate dropping to 3.1% through 2022. High inflation and food costs are also attributed to the conflicts, resulting in a 20% decrease in demand for natural gas throughout the EU. However, in the overall markets, the Eurosystem and many other global north systems have held resilience throughout the hits to their systems. The growth rate is weak but still on an upward trajectory.
The IMF predicts that the prolonged conflict could fundamentally alter the global economic order, shifting energy trade, reconfiguring supply chains, fragmenting payment networks, and the countries shifting reserve currency holdings. Central Asia will have higher effects based on curbing tourism, adversely affecting economic growth and inflation, and profoundly affecting trade and investment. In the Middle East and North Africa, food and energy prices are being completely shifted, with imports mostly of wheat being entirely shifted. In Sub-Saharan Africa, the socio-economic effects will be striking, with public debt vulnerability and inflation. The Western hemisphere, on the other hand, including South America, will be deeply hit by the oil crisis, as we see right now. Overall, the shocks have been and will continue to be prevalent, and companies and countries alike should continue to understand the economic effects of a prolonged conflict in this area.
The UN estimates that 17.6 million Ukrainians will require humanitarian assistance in 2023. The MSU Center for European, Russian, and Eurasian Studies has a web page listing upcoming events and resources related to Russia's war in Ukraine. To learn more about the U.S. Government's humanitarian relief efforts and how you can get involved, visit USAID's Ukraine Humanitarian Relief web page.
Share this article
---