Published:
---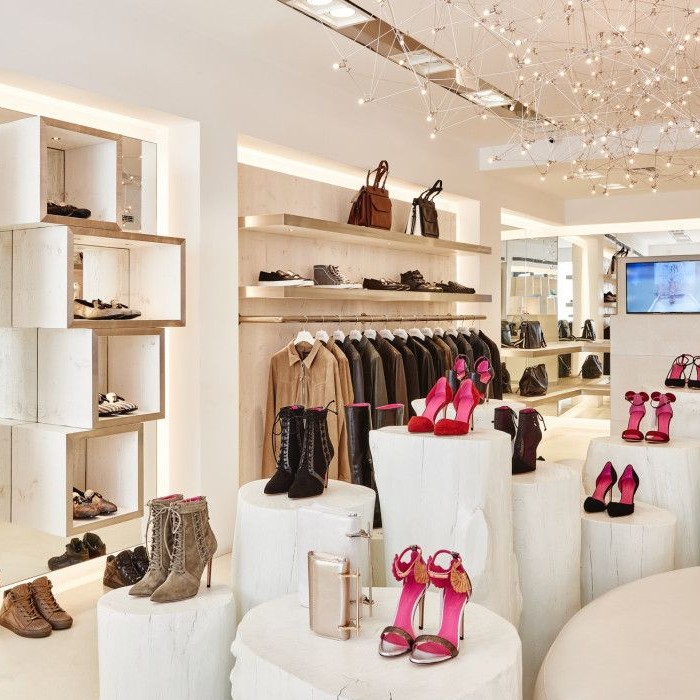 While the words "accessible luxury" may first appear to be an oxymoron, the concept has grown vastly in the past few years. The definition is pretty broad, but typically, accessible fashion includes better quality material and craftsmanship; however, their products are not quite as expensive as the stereotypical luxury companies such as Gucci or Louis Vuitton. Some popular accessible luxury companies include Calvin Klien, Coach, J Crew, William Sonoma, and MAC.
Unfortunately for these companies, the accessible luxury market is declining due to changes in consumer preferences, and they have to take a different approach to their advertising and branding. Customers are moving towards expressive luxury, which focuses less on price and more on emotional aspects, like how the product they are buying makes them feel. Additionally, many consumers are willing to buy fewer products, saving up and spending more for an expensive purchase of higher quality that will last longer, rather than frequently buying lower quality products.
Some examples of popular brands that have provided accessible luxury goods in the past but are now losing their market share, are Ralph Lauren, Capri Holdings, and Tapestry. Notably, Tapestry has lost over two points of its global share for the leather goods market since 2017, while companies that provide high-end luxury products like Louis Vuitton, Hermès, Chanel, and Kering (owner of Gucci, Balenciaga, and Bottega Veneta), have considerably increased their market share. Louis Vuitton has had the most success growing their global share in the leather goods market by over seven points.
Surprisingly, Gen Z and Millennials are the backbone of designer luxury brands' growth. Gen Z and Millennials make up 66% of luxury buyers and were responsible for all of the growth in the luxury goods market in 2022. Part of the reasoning behind this is that Gen Zs are more likely to live with their parents longer, so they have a higher percentage of disposable income. Therefore, they can indulge more since they are not focusing on buying needs, such as food or rent.
Luxury brands continue to grow in popularity around the world. Over 40% of consumers in most of the world's regions (including Asia Pacific, Europe, Latin America, Middle East and Africa, and North America) are classified as luxury buyers. Oxford Street in London, United Kingdom, is an up-and-coming hot spot for luxury brands. Especially because of the $24 billion subway line currently being built, there are many opportunities for new customers and stores on Oxford Street. Some of the luxury brands in this area that will benefit from this traction are Hermès, Selfridges, Chloé, Charles Tyrwhitt, and Louis Vuitton.
Additionally, as our world continues to shift back to normalcy post COVID-19, there has been an increase in the volume of in-person shopping. Visitor traffic to 5th Avenue in New York and Champs-Élysées in Paris, France, has increased dramatically in this year's April to June quarter alone. Luxury brands prominent in these shopping districts subsequently reap the benefits of these changes.
In terms of long-term growth, things are not looking good for accessible luxury brands. Their sales will continue to decline while designer luxury rises in popularity, taking its place as a major contender in the global market.
Share this article
---