Published:
---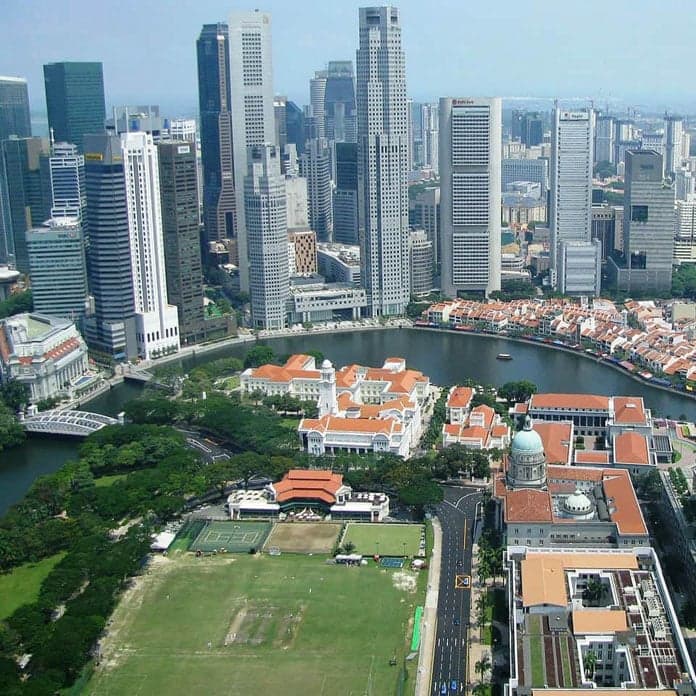 A year ago, the mood in Singapore, if not quite jubilant, was highly optimistic. There was palpable energy around both the Trans Pacific Partnership (TPP) and the ASEAN Economic Community (AEC). The mood today is marked by uncertainty.
There is greater anxiety, it seems, over how Singapore's economy is evolving and, specifically, whether it is doing so quickly enough. There is anxiety over the influx of foreign workers, as well as the rapidity with which wealthy foreigners are driving up the cost of housing. Singapore's conflict with China regarding the latter's presence in the South China Sea threatens to spill over into economic areas – more than one Singaporean grumbled about military equipment that was recently detained in Hong Kong while passing through Chinese waters as part of a training mission. The TPP and AEC are rarely mentioned.
Trade – an ocean shipping in particular – is Singapore's lifeblood. Even without Chinese activity in the South China Sea, the construction of a highspeed rail line from Singapore to Kuala Lumpur and then deep into China, all but promises to cut into Singapore's role as a shipping hub.
Singapore's investment in education – and particularly vocation education, where every student completes an industry placement and faculty are regularly encouraged to return to industry on short-term assignments for which the educational institution pays the salary, is beyond impressive. Singapore feels high on innovation, but it's hard not to feel Singapore is at a crossroads today as business and education leaders openly question Singapore's future role in the world, and of the world of international trade in particular.
By: Sarah Singer
Assistant Director of Michigan State University's International Business Center
Share this article
---