Published:
---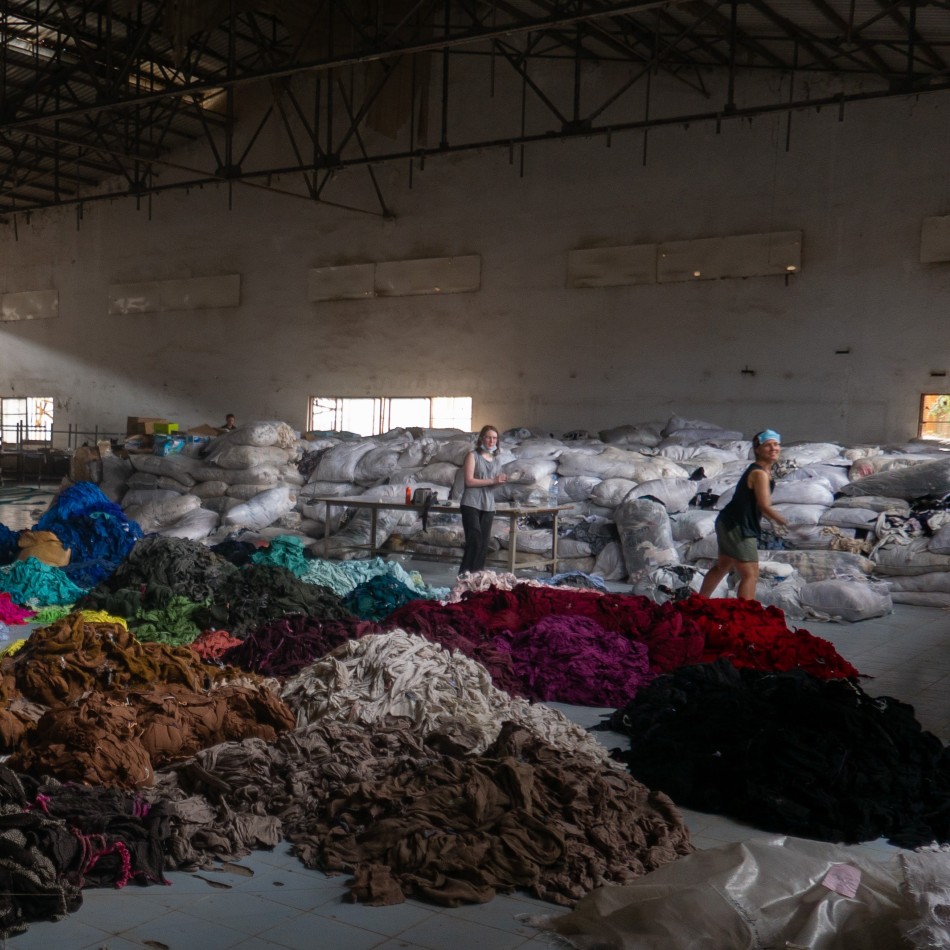 As the TikTok app gains popularity among multiple age groups across the globe, information is spreading quickly and videos are going viral almost instantaneously. Growing like no other app, TikTok has been the world's most downloaded app since early 2020, providing another platform for businesses both big and small to influence users. One recent sensation is Shein, a Chinese online retailer focused on clothing, accessories, shoes, bags, and other fashion items for all ages. Shein is known for cheap prices that appeal to the teenage eyes, which tend to be the most active on TikTok.
Shein is based in Guangzhou, a port city northwest of Hong Kong, China, and utilizes thousands of supplies to sew and stitch clothing. In 2020, Shein had annual revenue of $10 billion. In the first three months of 2022, Shein accounted for almost a third of fast-fashion sales in America. Making Shein so successful is the hybrid dynamics between the most profitable online retailer, customer-obsessed Amazon, and data-obsessed Chinese consumers. Similar to Amazon, Shein is attracting users with cheap prices and quick delivery to support their constant searching, compulsive purchasing, and promise of company engagement. Shein's integrated supply chain, data-driven design, and understanding of the social-media hype cycle are setting them apart from Western competitors such as Amazon.
Another factor making Shein stand out from the competition is the fact that it pays suppliers on time, fostering confidence and allowing the brand to commission modest quantities at discounted rates. This instantaneous transactional process increases the frequency with which it can design, produce, market, and sell new fashion items, helping Shein keep up with the most recent trends. In addition, Shein's proprietary software connects the suppliers, contractors, and customers and provides them with regular updates on what is popular or not, determined by an AI algorithm. This enables them to continuously modify the entire pipeline, from supply chain to sales output, all while satisfying the newest tastes without accumulating or managing much inventory. Responding to the elastic supply and demand, the company quickly orders more resources or products, redesigns fashion lines, and increases the consumer base by meeting popular demands and triaging products as customers dismiss outdated trends. By using this rapid and disruptive sourcing-production-outlay business model, Shein has reduced inventory turnover to just 30 days compared to an industry average of 150 days. This is achieved by centralizing goods in a limited number of massive warehouses and then distributing these goods directly to clients. Shein's global data collection through scanning social media platforms is essential to the core of its success.
Using social media as an asset has brought Shein a total of 250 million followers across Instagram, TikTok, and other social media platforms. About 70% of TikTok and Instagram users shop on Shein's mobile app, which has been so successful that copy-cat companies are trying to adopt it in their processes. Browsing through Shein's app feels similar to walking through a store in person. Discounts and pop-ups appear at random, creating a sense of excitement, instant gratification, and accessibility due to low pricing and speedy delivery. Shein is continuing to expand on these staples in their operations, participating in more paid media and increasing their advertising in hopes of overcoming competitors such as Pretty Little Thing in the UK and Fashion Nova in the U.S. With app users skyrocketing during the pandemic, Shein has reached a $15 billion valuation following these new marketing efforts that are setting them apart.
Although there are many beneficial approaches within Shein's strategy, there are also risks along with it. Similar to other fast-fashion brands, Shein is often criticized for their production waste and negative impact on the environment. Shein's clothing materials are also known to contain high levels of hazardous chemicals, such as lead, perfluoroalkyl, and phthalates. The low prices that the brand is known for can coincide with poor quality items, leading to the question of if these cheap goods are actually worth the cost, especially when compared to competitors' products.
Overall, the Shein approach is somewhat obscure with a lack of openness at a time when fast-fashion companies are under great pressure to be transparent, especially regarding their Chinese supply networks and environmental sustainability. With many comparable brands in the market, Shein will have to evaluate how their quality, prices, marketing, and reserved reputation impact their standing among other fast-fashion names.
Share this article
---