Published:
---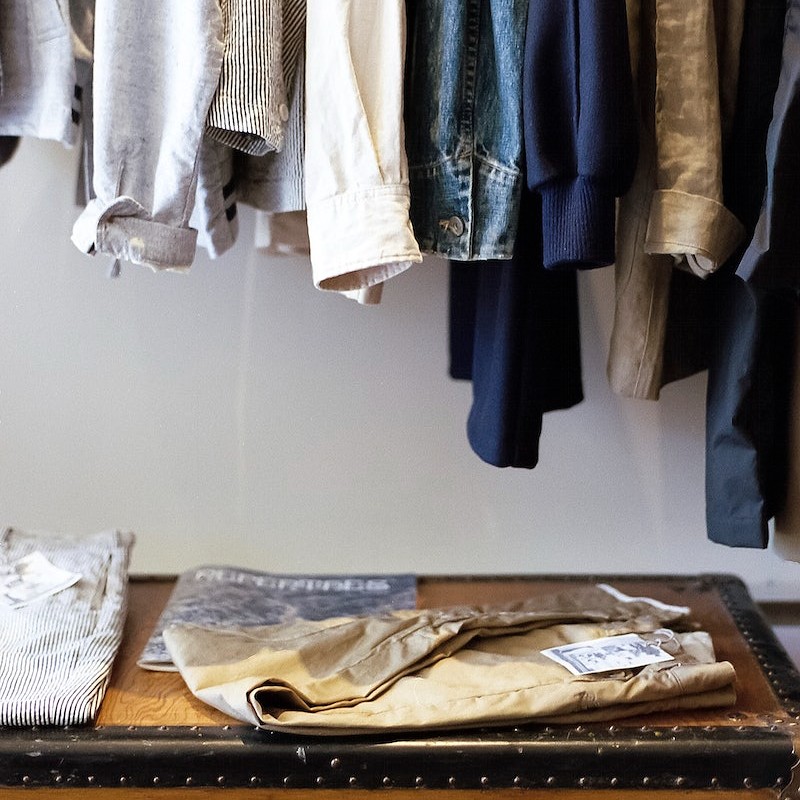 The fashion industry is a renowned industry with a deep history. The market took a deep plunge in 2020 but is recovering to levels not even before the 2020 drop. However, the market shift towards sustainability surprises companies as many push to adapt.
The Global apparel market was calculated to be $1.5 trillion in 2021 and is predicted to reach $2 trillion by 2026. The most significant demand is found in the United States and China. So, it's no wonder that these two countries are at the top when it comes to export and imports, with China leading exports in value with $176 billion, and the United States only second in imports with $106 billion, with the European Union in first at $195 billion. A subset of this market is the luxury apparel market.
The luxury apparel market has been substantially growing in size as well. In 2020, the market was valued at $71.04 billion, raising in value in 2021 to $80.34 billion and finally increasing again in 2022 to $91.05 billion. The market is expected to reach $278.18 billion by 2031 if the market continues this growth pattern. Consumer spending looks similar.
Between 2013 -2018, the difference in consumer spending on clothing and footwear worldwide was negligible, with the amount hovering around $2,000,000 million. This took a slight uptick in 2019 and a sharp decline in 2020 to only $1,766,057.05 million. In 2021-2022, consumer spending in the market sharply ticked to even above 2019 numbers. If we continue to see this growth, we could be at $3,021,947.87 million by 2028.
With such fantastic market outlooks and a swift recovery from the COVID-19 economic downturn, why is there so much talk about the fashion industry? The main discussion in the fashion industry is sustainability. According to a recent study, consumers worldwide are willing to pay more for sustainability, and demand is rising for sustainable alternatives. This study showed that 85% of people had shifted their purchase behavior to be more sustainable over the last five years, with 24% of Baby Boomers and Gen X and 32% of Millennials. The most sustainable market shifts happened in Austria, Italy, Spain, and Germany. To become more sustainable, there is a push to end "fast fashion," which is where companies focus on designing, manufacturing, and marketing their garments at a break-neck speed and producing large quantities of their products to sell for extremely cheap, usually following a specific "trend" from catwalks or events. This becomes an extreme environmental concern, with one study finding that the "fashion industry emits as much greenhouse gases per year as the entire economies of France, Germany, and the United Kingdom combined. To read more about the fast fashion industry, read our globalEDGE article by Elise VanDyke here.
Some solutions are companies ensuring they are sourcing clothes and labor ethically and with transparency. Everlane, based in the United States, is known for radical transparency, allowing the consumer to break down every cost and source of each product they purchase. Another business is Boden. Boden, based in the United Kingdom, dedicates its resources to fair trade and ethical clothing. Both of these companies are addressing growing consumer concerns.
Even at events, we see the push toward sustainability within the fashion industry. With the recent announcement of the Met Gala theme, we may see the continuation of sustainability being promoted on more prominent stages. The Met Gala is held at the Metropolitan Museum of Art in New York City in the United States. It is a charity event first and foremost, but it is well renowned for the celebrity prowess of the event and the high fashion looks sported by them. In 2022, we saw an increase in the number of guests wearing more sustainable clothing pieces, including Billie Eilish's dress and corset, created with upcycled materials. Some worry if the Met and other fashion events can be categorized as sustainable, but no matter what, we can continue to see the distinct movement towards sustainability and consumers holding corporations accountable for their environmental impacts.
Share this article
---