Published:
---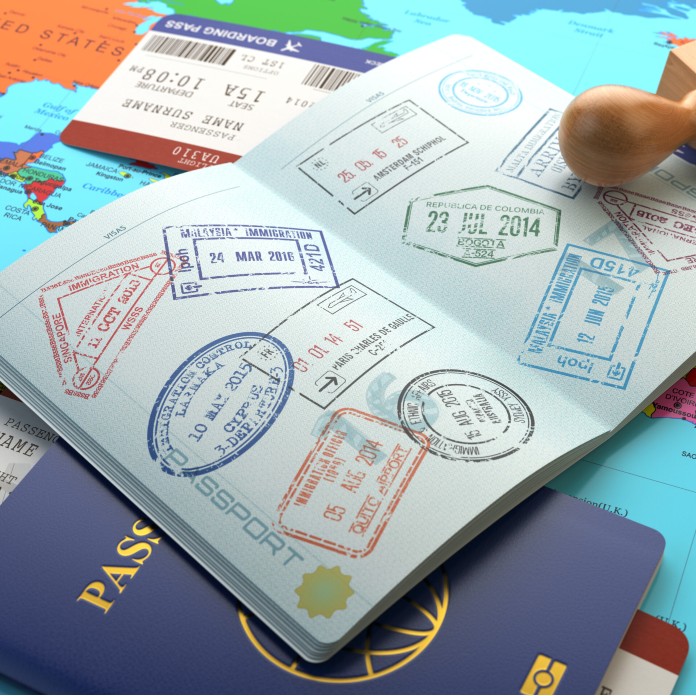 Europe is one of the most prominent travel destinations in the world, holding 61% of total arrival shares when viewing the Global and Regional tourism results. Their vast history, stunning views and elaborate architecture are some of the reasons Europe's tourism is so high. However, the future of international travel will change in 2024 as the European Union (EU) requires travelers from the United States and sixty other countries to apply for authorization through the European Travel Information and Authorization System (ETIAS).
ETIAS is not considered a VISA, but a travel authorization requirement for visa-free European Schengen Zone visitors, even if you are hopping on a connecting flight. The European Schengen Zone includes twenty-three countries that are apart of the EU, four non-EU countries, and three European microstates.
When applying for the new ETIAS, applicants must access the form online and can anticipate a response anywhere from minutes to 96 hours. Sometimes, this can take up to 30 days if the applicant is requested by authorities to take additional steps. It is also required to have valid travel documents that are at most ten years or expediting within three months; some papers will not be accepted. The application form will charge a fee of €7 or $7.79 USD. While ETIAS will be required for all travelers for short or long visits, the application will be free for those under 18 and over 70.
Economically, the new restrictions could have severe ramifications for airlines and tourism, both of which are huge markets for the European economy. For example, forcing travelers to get an ETIAS visa may make them more inclined to fly to a different hub than Heathrow- a popular connecting destination- to increase convenience and save a little bit of money. In fact, a crucial part of low fares at Heathrow Airport is the connecting flights from Germany to Canada or India to the U.S..
"Transiting passengers play a key role in supporting routes to many long-haul destinations boosting trade, tourism and investment opportunities," Heathrow Airport said in a statement. "The government should ensure visa and border policies do not generate competitive disadvantages for the UK."
The overall fear of several Heathrow-based airlines is that implementing stringent visa requirements might not only impact the airlines directly, but also the broader supply chain, including aircraft manufacturers, fuel suppliers, and service providers. Additionally, the potential decrease in international travelers could lead to a decline in revenue for local governments through reduced taxes and fees collected from tourism-related activities.
On the other hand, enofrcing ETIAS will have significant benefits for the European Union. With the sheer number of travelers who come through, €7 per person every three years will create considerable revenue. In addition, ETIAS will reduce the volume of health and crime issues in the Schengen Zone; implementing the pre-screening will allow Europe to be able to refuse access to criminals and people with contagious diseases before they even enter the Schengen Zone, enhancing security and public health. Implementing ETIAS can further streamline border control processes, leading to shorter waiting times for travelers, improved efficiency at airports, and a more positive experience for travelers. This, in turn, can improve Europe's reputation as a safe and welcoming travel destination, potentially attracting more tourists and investors.
Overall, all the revenue generated from ETIAS fees can be reinvested in infrastructure, security measures, and tourism promotion, further benefiting the European Union's economy and the well-being of its citizens. The combination of increased revenue, enhanced security, and improved traveler experience makes the ETIAS system a multifaceted tool for the EU's growth and stability.
Share this article
---