Published:
---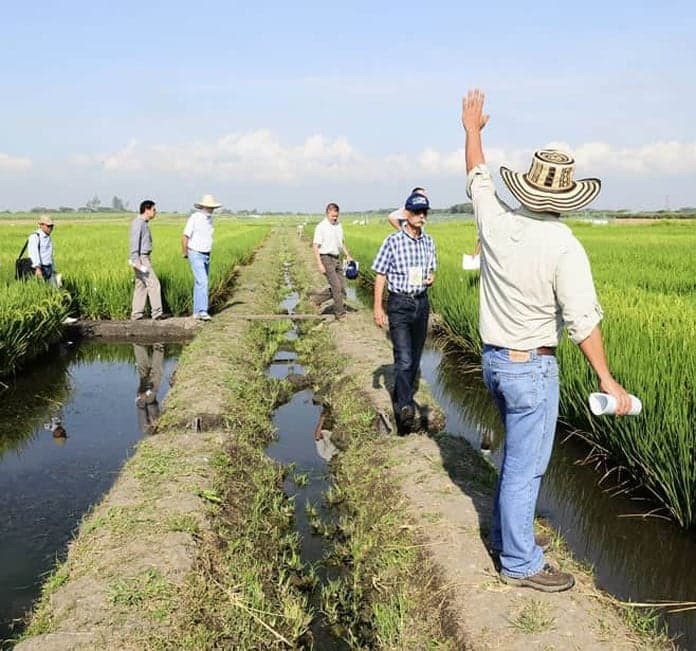 There are a wide variety of successes and shortcomings currently taking place within the Latin American agriculture industry. President Michel Temer of Brazil and President Mauricio Macri of Argentina met last week to discuss the status of sugar in the Mercosur trade bloc. Mercosur includes countries such as Uruguay, Paraguay, and Venezuela, and currently, sugar is not included on the list of goods that are subject to free trade in the trade bloc. Farmers in Argentina fear that if current levies are withdrawn, there will be a downpour of cheaper Brazilian sugar into the country. Brazil is the world's largest producer and exporter of sugar due to its favorable conditions for cane cultivation, which gives Argentina a good reason to be concerned. However, Agriculture Minister Blairo Maggi stated that Brazil would try to include sugar in the negotiations between Mercosur and the European Union. Read more about current events in Latin America's agriculture giants below.
Peru
In Peru, mango production has risen from a two-year low. According to the Peru Agriculture Ministry, the product has grown 7.8% in production to $62.33 million in 2016. This increase follows declines of 18% in 2014 and 8% in 2015. The Peruvian coast has optimal climatic conditions for mangoes and its export season, which runs from December through March, coincides with the northern hemisphere's non-growing season. The country is expected to remain the world's second-largest mango exporter behind Mexico. The top mango export destinations for Peru were the Netherlands (38% of exports / $75.4 million), the United States (28% of exports / $55.4 million), and the United Kingdom (9% of exports / $18.4 million). South Korea also became a key export country for Peru after granting market access in 2015 and beginning shipment in 2016. In just a year, Peru has exported $2.4 million worth of mangoes to South Korea.
Brazil
Blairo Maggi expects that growing protectionism in the U.S. will create various opportunities Brazil, with one of those being increased trade with Mexico. Representatives from the country are planning to discuss the possibility of importing soybeans, beef, and pork from Brazil at a meeting with local farmers later this month. As the world's largest shipper of products including soybeans, coffee, sugar, and orange juice, export volumes to Mexico certainly have room to grow. Just last year, Brazil shipped 38.6 metric tons of oilseed to China and only $129,000 tons to Mexico, highlighting a key opportunity for trade growth between the two countries. U.S. President Donald Trump's decision for the United States to exit the Trans-Pacific Partnership has also been viewed as an opportunity for Brazil to increase its agricultural ties with countries in Asia.
Argentina
In the past year, Argentina has not had ideal growing conditions. Although the country has an extended growing season compared to the U.S., recent weather has created concerns for the Argentinian agriculture industry. Excessive moisture has been present in the north-central region of the country, which is a key growing region for soybeans. Almost 60% of key growing regions have received over 10 inches of rain in the last 30 days, which implies that areas with significant flooding may not produce crops at all. Other areas with saturated soils may experience delays or suffering yields. Private estimates are currently expecting losses of 2 to 4 metric tons of crops in Argentina.
Share this article
---